Services from AceIQ
Today we have the opportunity to offer you several different services, please take a look at our services below. Contact us for more information around the services that AceIQ provides for you.
Licensing / Contract management
We will help you securing the right licenses, right conditions, so that you will be able to focus more on what you do best – your line of work! We work very closely with our customers; therefor we know what needs that exist. In every case we work to optimize so that our customers dont have to pay for licenses they dont use or to renew licenses that has reached its end of life.
We do see many cases of new customers who has wrong product for their need, or have renewed unused licenses, wrong conditions and wrong amount of licenses. Some organizations claim to be experts at licensing and surely they may be in some departments, but we are unique with the competence we hold at AceIQ. For this reason you'll know when you hire us that it would be right for you!
Consulting services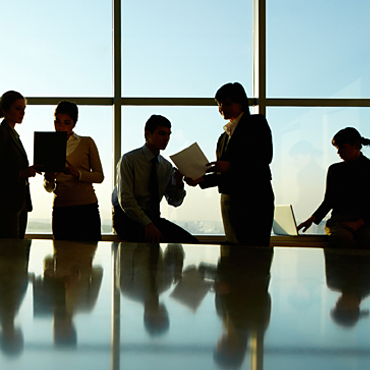 At AceIQ works some of our countries best technological consultants. They are always keeping themselves up-to-date with partner news such as products, certifications – everything – to give you their best services. We can gladly provide help from our consultants; wherever you are placed in the country. We will provide you the competence you need. Our consultants are specialized in these areas:
IT-Strategy
Business Development
IT- Architecture/design
Implementation
Support
Project management
Contact us and we will give you more information about our consults.
Cloud as a Service
Cloud as a Service is a real hype today. More organisations are saving most of their work up in the cloud. We can help you transform your business, through our solutions we provide. We can help you to create a platform within a "private cloud" but we can also help with hybrid cloud solutions, or to put up all of the technology in the cloud. Do you want to provide application, desktops or infrastructure as a service to your organization or customers? Or is it simply just about file sharing/synchronizing? Or to administrate your organizations mobile applications or devices? Either way you have come to the right place!
Training in Citrix and Ivanti
We provide courses through most areas we work with, but Citrix and Ivanti is the central areas. The courses we can deploy are partial certifications, but some courses are customer related. We can provide courses on your own premises or in traditional course locations, but also online which minimize travel costs. The Citrix Certification courses collaborate with existing CALC-centers.  AceIQ manages Ivanti certifications by ourselves, since we are the only training center in the Nordic countries.  Customer related courses are also organized by AceIQ.
Product supply
We can help you with all types of products since our solution offers both software and hardware. This we provide to ensure you the best conditions for an optimized environment, with consideration of performance and availability.
We want you to have exactly what you need, neither more or less and we are doing everything to optimize your current usage of licenses and make sure it is right and right components; something that requires knowledge within the technology and the licenses.
We sell a lot of different types of products for example Thin Clients, RFID-tags, GRID-cards, Servers, Smart Cards, ADC platforms and more. Contact us for more information!
Support/maintenance Agreements
Everyone knows that a solution contains several components and not just of one partners products. It can also turn out that one solution is working better when you combine with one or several different products. Sometimes the manufacturer ignores the fact that this is how it looks. We have a very long and substantial experience of this type of solutions we work with and we keep ourselves very close to our customers as a principal, which makes us the most qualified to give our customer support when it is needed. Contact us to find the most suitable support/maintenance contract for your organization through AceIQ.
Analysis
Is your organization in need for an analysis? Contact us. Sometimes you might wonder if your environment really works in the most effective way, do you have the direct qualification, is it completely configured and so on. We will gladly help you with this type of work, as we implement a so called quality control test of your current solution. You can choose to use the results as a second opinion.  As customer you could just as well be end-user as one IT-cooperation who desires to secure the quality of your working environment.
You might be experiencing issues in the performance or there might be other concerns but you don't know where it comes from? Then we will make an analysis for you to help identifying the source of the issue. The search for and excluding source of error, may be complex to do by yourself when the client, communication, security, applications and databases communicates with each other. We can easily find the cause with the help of our analysis tools.
We can establish an analysis for you, for example for your virtualizations project. You might not know exactly the amount of hardware resources that you might need. With our analyzing method we are able to tell you exactly how much resource that is required, so that you will not have to guess or buy too much equipment.