Improves user experience and helps your organization to protect endpoints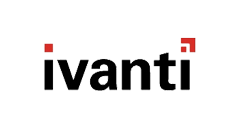 Ivanti DesktopNow enable central management of endpoints, safer endpoints, managing and adaptation of user desktops on physical-, virtual- and cloud platforms.Ivanti DesktopNow consists of four modules, Management Center, Environment Manager, Application Manager and Performance Manager.
Management Center
Management Center is the central hub in your Ivanti installation where you administrate your clients, install the agents and configuration.
Environment Manager
On-demand profile management and fine-granular policy control. Ivanti Environment Manager gives your IT-team a powerful new method to adapt your user's computers on-demand and helps you protecting them.
What can Environment Manager do for you?
Change your slow and corrupt roaming profiles with a just-in-time profile management that is fast and extremely reliable.
Reduce login scripts and Microsoft Group Policy complexity with a powerful, easy-to-use policy engine that adapt clients after a user's context.
Users can roam between physical computers, Citrix/Remote Desktop-, cloud-based-sessions with: fast login times. A completely personal computer experience, independent of place and unit. A safe desktop environment that adapts based on the user.
Application Manager
Endpoint security that places the user in first hand. Ivanti Application Manager gives your IT-team unsurpassed endpoint control that reduce the safety without to impair the user experience. Application Manager prevent execution of unaccepted code with Ivanti unique "Trusted Owner"-model and an improved method for traditional whitelisting and blacklisting. Application Manager can also help you keep your organization "license compliant".
The biggest challenges with traditional application control is the management and user experience. Application Manager reduces the security threats without maintaining extensive white-/blacklists and without keeping obstacles for user productivity.
Application Manager makes sure that:
IT can maintain the organizations security policy defined by user or based on contextual factors like place, endpoints name, IP-address, network settings or the time of the day.
Trusted Ownership only allows applications that are installed by the administrator to be executed. This minimizes the time for administration without to compromise with security, performance or user experience.
Reduce IT costs by keeping the number of licenses that your organization needs down.
Performance Manager
Maximize investments and ensure performance. Ivanti Performance Manager helps your IT-team to deliver a very responsive desktop to users and at the same time reduce the costs for hardware. Performance Manager makes it possible to deliver an environment that feels reliable and productive for the user by:
Stopping "run-away" – processes in difficult applications.
Dynamically react on changed requirement by reallocate system resources
Regardless if your goal is to maximize user density in a shared user environment, optimize server based applications in the datacenter, or increase the computer's hardware lifecycle, Performance Manager can help you with this by:
Release RAM by trimming of memory, dramatically increase user density and extend the life for computers.
Distribute CPU and memory resources
WE ARE IVANTI EXPERTS, CONTACT US FOR MORE INFORMATION