We thank our customers, partners and Citrix for this year´s Synergy in Orlando!
In regards of the number of visitors, this proved to be the largest Synergy ever and Citrix now hopes on an even greater development for next year´s event that will be held in Las Vegas next May. So save the date!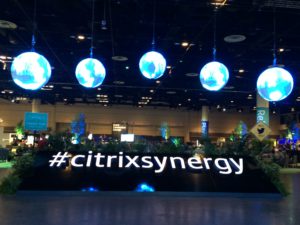 This year Mark Templeton, CEO of Citrix entered the stage with a big smile on his face to present many of the news from Citrix. Please look at the Opening Keynote that started the Synergy on May 12, to take part of Citrix new product portfolio, created to support your strategic efforts in productivity, simplification, flexibility and security.
Some of the news that was presented:
Citrix goes back to the roots and highlights that Citrix XenApp is the most important component for today´s application delivery. This means that the most cost-effective platform to deliver applications from and even desktops, now will receive new light and new focus. We can now forget about the VDI discussion, which has sadly become a costly affair for many customers. Delivering desktops with XenDesktop will continue on to be interesting, but only when it is really needed, e.g. current high- intensity graphical applications, etc.
They will also release a so-called CloudBridge virtual WAN, that can connect for example MPLS networks, internet connections, 4G Connectivity, etc. to access more bandwidth that today can be a limitation for many. This is considerably simpler and a more cost-effective solution to increase your bandwidth.
A bit unexpected Citrix extends the life of XenApp 6.5 with a whole year.
XenServer 6.5 receives servicepack, that brings more news:
Double VM density – now supporting up to 1000 VMs/host
Intel GVT-d GPU pass-through for Windows machines
nVIDIA GPU pass-through for Linux machines
Docker container support: run containers in VMs and use XenCenter for lifecycle management operations
New guest OS support & updates: Windows 10 template enablement (official support to come once Microsoft officially releases the OS), plus CoreOS
XenCenter improvements: per-VM visibility of in-memory read-cache usage
Citrix ShareFile Platinum Edition, a new upgraded version from Enterprise which e.g. means unlimited storage space for you.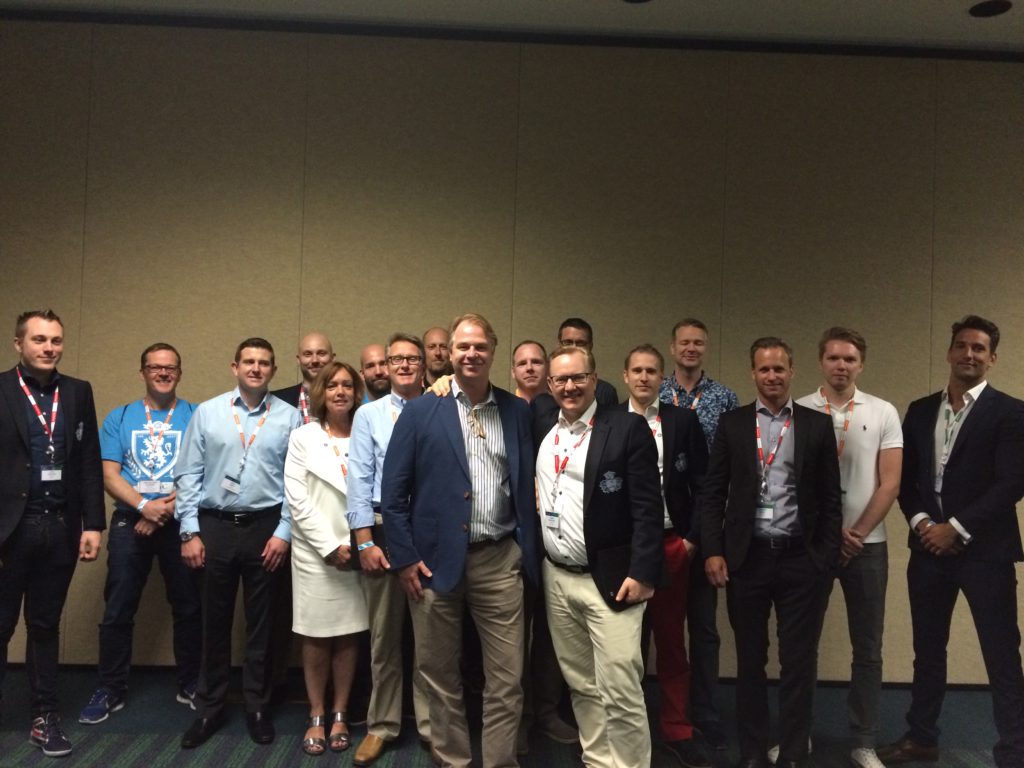 AceIQ with customers were this year given the opportunity to two unique VIP meetings with senior profiles at Citrix, Klaus Oestermann and Mark Templeton. We could ask them direct questions concerning problem areas in our own field of work and questions about the future of some of Citrix products.
Another reason why you should go with us to Las Vegas next year, unique VIP meetings!
As usual the entire conference kept a high quality to content, standards and experiences that we all could participate in from day one to the finish at Universal Studios. Contact AceIQ for an inquiry to Citrix Synergy in Las Vegas in 2016.