We can now gladly welcome yet another person to AceIQ
The team of consultants is growing rapidly and this time we're welcoming Daniel Eriksson to AceIQ. Daniel comes straight from one of the Citrix Platinum Partners on the Swedish market and we're convinced that he possesses the knowledge and experience that's required for us to continue our development as a Citrix partner. We let Daniel make an introduction of himself so that you could get to know our new colleague.
Daniel, tell us about yourself:
I grew up in Jönköping, where I studied two different technical educations with focus on data knowledge. I then proceeded my education with a course that gave me a Microsoft certification (MSCE). After that I started an employment at a consulting firm and had the chance to get familiarized with Citrix.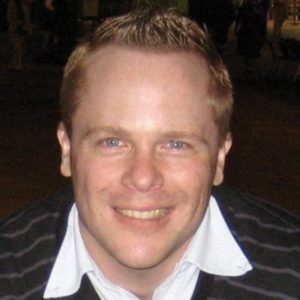 The last 13 years I've worked as a consultant at one of the largest IT-companies in Sweden, where I've had the chance to develop and broaden my knowledge within Citrix. Citrix to me is excitement and there's so much complexity with it that is just fantastic.
In my spare time I enjoy spending a lot of time with my family, we travel as much as we can. I also enjoy watersports such as surfing and kitesurfing, so it fits me really well that we're moving to the west coast. Hopefully my daughter will follow in my tracks, right now it's all about dancing and singing for her.
Why did you choose AceIQ?
I crossed paths with AceIQ at just the right time since my family and I are about to move from Västerås to Varberg. I've been interested in AceIQ for a long time and seeing their rampage through Sweden has been alluring and since working remotely isn't a problem, I felt this would fit me very well and it enabled moving for us. A big plus in my book is being able to focus fully on Citrix's own products.
Daniel, when do you start?
May 30th is when I start as a Systems Engineer at AceIQ and I'm really looking forward to get started.
We welcome Daniel Eriksson to our growing team and we believe he'll play an important role in a number of your environments. We're constantly looking for new competent co-workers, do you, like Daniel want to join a fun and exciting workplace? Don't wait, apply today!