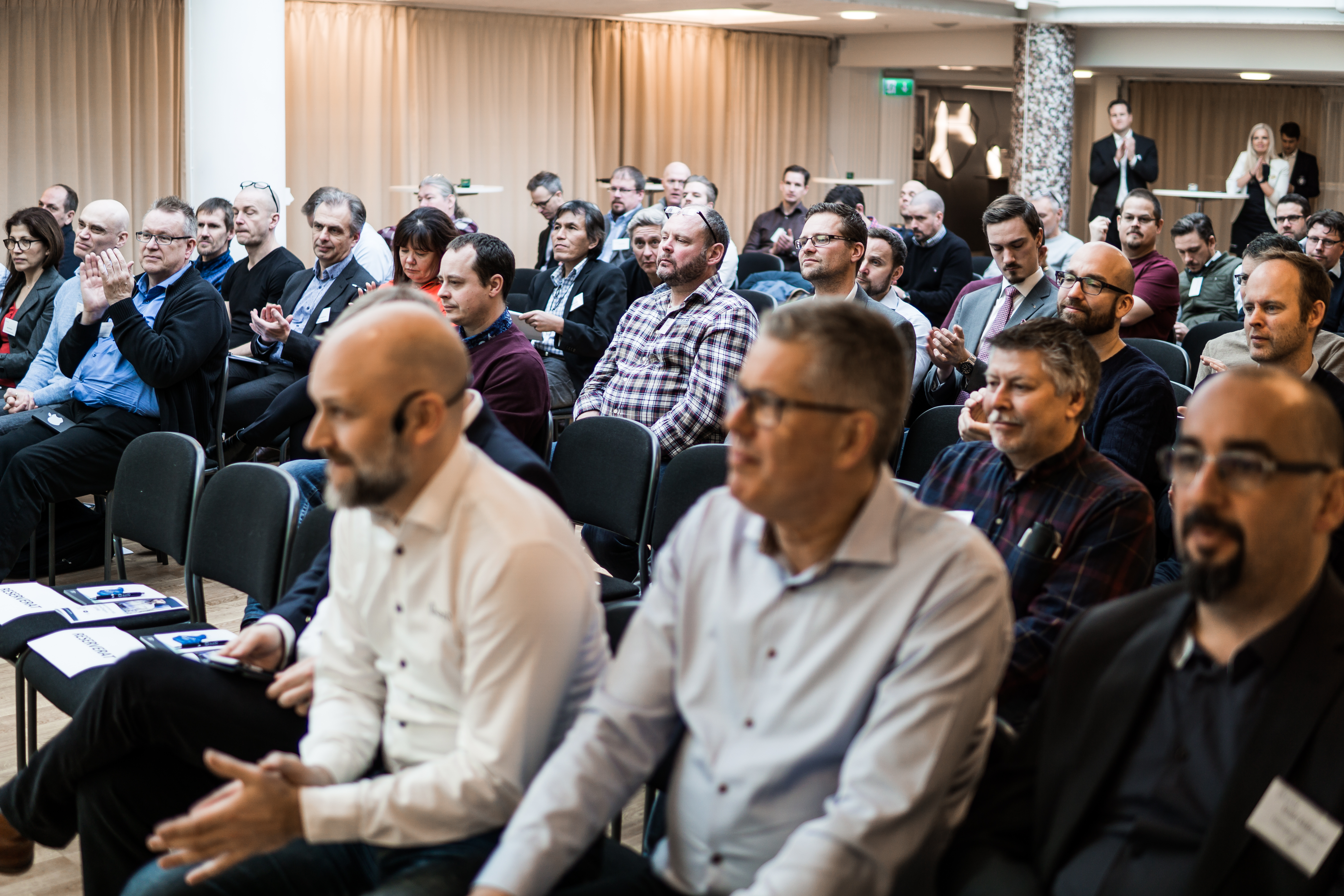 Inspiration, knowledge and innovative solutions characterized CitrixDagen 2018. The day mixed networking with seven brilliant presentations that can only be summed up as a success. Everything from inspirational success stories from, Helsingborg's Ham's Jan Fenning and Malux's Jörgen Norman to Citrix own presentation, created a memorable day.
– Being able to contribute so much knowledge and inspiration every year is an honour. CitrixDagen fills an important purpose to make everyone embrace "Cloud-first" as a self-evident strategy. Moreover, that we can make the day possible in cooperation with our partners and inspiring customers is something we can not appreciate enough, says Håkan Andersson, CEO AceIQ.
One of CitrixDagen's main purposes is to accelerate growth and creat business benefits. Something that correlates well with Citrix's own focus areas for the future. Accelerate (Citrix Cloud), Unify (Citrix Workspace), and Expand (Citrix Network and Analytics).
To highlight some other great moments from the day, Lenovo and Nutanix presentations can be mentioned. Also  Max Lindqvist from AceIQ's presentation gave everyone a god knowledge around the trend of hybrid clouds.
– We thank our customers, partners and employees for a great event. Now, we have enough inspiration for a while, "says Håkan with a smile. But he quickly points out that the next event is not far away.
– In short, we will travel to Citrix Synergy in Anaheim. An event not to be missed! says Håkan.
Did you miss this year's event? No danger, next year we will be back again and already in May you can join the Year's Trip to Citrix Synergy in Anaheim.