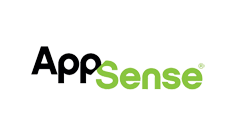 At AceIQ we work together with many great partners across the world and one of them is AppSense.
AppSense started in the year of 1999; it is a global company that operates in big parts of Europe, USA and APAC. It is now in recent years that AppSense also are represented with offices in the Nordic countries such as Denmark, Norway and Sweden.
AppSense is a product family that arranges user settings, profiles and they offer tools that tells what program that will be run or not run in your organization's different units. They work towards a simplification and improvement of the user's experience. They make it possible for the users to work with any device they prefer and in any location they want. AppSense collaborate with AceIQ in Sweden to put the user's needs in focus. The tools that AppSense delivers imply savings in both hardware and software, because it delivers a simplification in administrations and efficiency in the management of OS, applications and devices.
Some of the tools that AppSense offer:
– AppSense Environment Manager – Manages user settings (policies) and profiles.
– AppSense Application Manager – Manages what programs that are allowed to be run or not. With this tool you also make it possible to raise the rights for a user if a program demands administrator rights for it to be able to run.
– AppSense Performance Manager – Monitors and optimizes the system resources.
– AppSense DataNow – It is a product that makes it possible for the users to reach their internal documents, wherever you are. You provide the entire infrastructure and you use existing file servers.
Today, AceIQ are the only partner in Sweden to AppSense, we deliver and implement the tools that are necessary for your organization.
"Thanks to the competence that AceIQ provides in the areas of virtualization and end-user focus, they often know the problem areas as longer logon times, corrupt profiles, faster migrations between the OS and Citrix environments, and increased user density in virtual environments where AppSense tools can help and improve the situation and solve these problems" Says Jonas Renström Enterprise Account Manager, Sweden.
Today it is two persons working at AppSense office in Stockholm, Sweden; Nicklas Isaksson and Jonas Renström. Within a year AppSense have the hope to double their force in Sweden. Jonas and Nicklas believe that we will see a huge change in the managing of personal devices in the future. Organizations are in the need of rearmament to be able to handle the wide flora of units and OS that is necessary in the future. The big question is how you are going to separate the handling of personal- and business data on these units. AppSense are far ahead in their progress to be able to respond to these challenges. AppSense in collaboration with AceIQ puts the users in focus.
"I like the products that AppSense delivers, they simplifies and improves the managing of the users for the IT department. I look forward to that we at AceIQ soon also will arrange AppSense training in Sweden." Says Magnus Dalgrim, Systems Engineer, AceIQ.
At AceIQ we will continue to work and enhance the knowledge about AppSense within organizations. We will push towards an implementation at the organizations of the tools that AppSense delivers.
For more information please contact:
Håkan Andersson, CEO, Business Development Mgr.
+46- (0)76- 318 42 18
hakan.andersson@aceiq.com
Magnus Dalgrim, Systems Engineer, AceIQ
+46- (0)72 – 309 42 23
Magnus.dalgrim@aceiq.com
Eva- Katrine Persson
Marketing Assistant