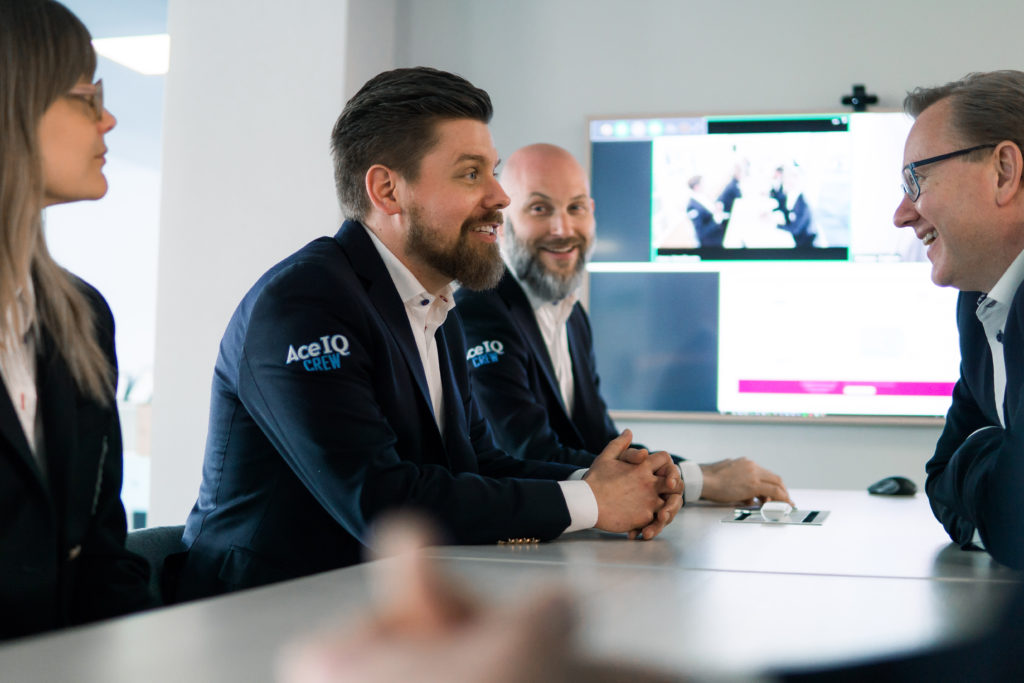 At AceIQ we help you with everything from a work-in-progress strategy to competitive business strategy built on your organizations needs and desires.  We are honored to be able to help you, be more effective, reduce costs and make your organization modern, from a technological point of view, and ready for today's challenges. Everything you need to make you as competitive as possible. We want you who hire us, to become a hero within your own organization.
Everything we do, in principal, is about efficiency in different forms and stages that could influence your entire organization. It could be about making your users become more effective in their line of work and still manage information securely. We could also simplify the administration workload in the technological environment. It is fully possible to make efficiency improvements that reduces between 30-60 minutes a day for the users. We have done it and we still do. How do we do it? Contact us and we will tell you!
Who are our customers?
They are end-users as well as public or private organizations, traditional IT organizations – partners, and cloud service partners. Both national and international.
How is it possible for AceIQ to have IT-organizations as customers or partners?
We have specified how we work in a certain niche, so it is very rarely that we end up in a competitive situation, which makes others se us as a complement with a particular expertise.