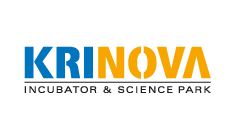 Krinova Incubator and Science Park works today with several different projects, on-going activities; which makes them in the need of a tool for gathering all of their material and the also need to be more effective in their internal communications…
The Port of Helsingborg was looking for different solutions to lower their license cost for software and they needed to make their IT environment more effective for the users.
A successfull and continued concept story between two companies, nothing else can be said about the collaboration between Citrix Platinum Partner, AceIQ and the Cloud Hosting company, Crossnet.
A long-lasting and valuable collaboration between the two companies that led to the development and stability of Recipharm's IT environment.
"We were looking for a new IT solution for our trucks and tractors. From AceIQ we have created creativity, flexibility and a solution that made the work considerably more efficient"
Mats Fernebrand, Helsingborgs Hamn
"With AceIQ as a supplier, we can be sure to always have the right expertise available!"
Kent Ahlgren, Trelleborgs Kommun