At AceIQ, our focus is on the success of your business. We develop solutions that add real business value to your company, enabling a more efficient working environment and allowing you to increase your profitability and cash flow.
AceIQ – Your authorized Citrix Platinum Partner

What does this mean?
A Platinum partneship with Citrix is a certificate of our competence and strength within Citrix and this will lead us to new and exciting assignments both nationally and internationally. We will continue on with our education internally so that we always will be able to create new unique solutions for you. It also means that we will be able to offer you solutions, so that your business can be more efficient for your users and make your organization more profitable.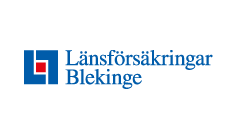 "We were looking for new IT solutions for our forklifts in the harbour. From AceIQ we have received the creativity, flexibility and a solution that has made our work considerably more efficient."
Mats Fernebrand, Helsingborgs Hamn
Today, AceIQ are in the top field of what we do, something that Citrix has highlighted by making us a Platinum Partner, one of two today on the Swedish market. Our partnership we have achived by the huge engagement from our staff, the competence we all have and through close relationships with our customers. We are also happy that we have names like Thord Wilkne and Crister Stjernfeldt on our board, it is a privilege and a great asset to our future progress.
Håkan Andersson
CEO and Solution Advisor
Awards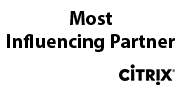 Most influencing Partner
The award is awarded to the Citrix Partner in Sweden, which shows both good customer satisfaction and high competence.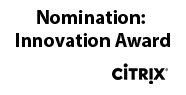 Nomination - Partner Innovation Award
For the work with Malux and the solutions in Citrix Cloud. With a completely flexible solution, we have made expansion easy.
AA
The award is awarded to companies with good creditworthiness and positive economic development.
DI Gasell
With strong growth and good profitability, we have been awarded DI Gasell for two years.